Happy New Year and Happy 10th wedding anniversary!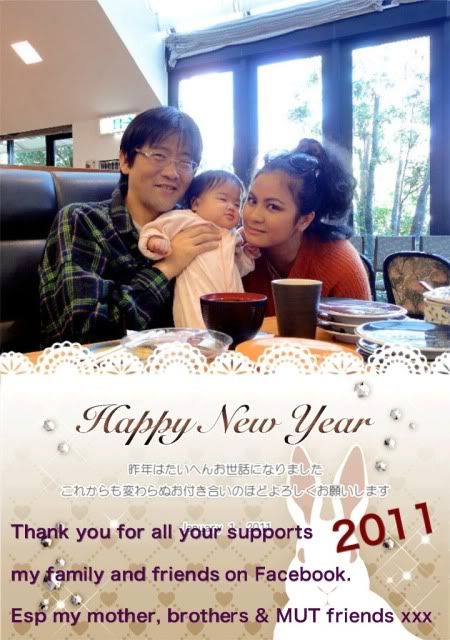 I would like to say Happy New Year 2011 everyone! I hope you all can stick to your New Year's resolutions! *Hopefully I can stick with mine haha*
Also Happy 10th wedding anniversary to us! It's been a decade and finally we have Risa. After a ton of hard work and unbearable PAIN (talking bout IVF and 6 months hospital stays) I finally get what I have been wanting for all this time.
 
I am now a proud mother to baby Risa born premature 10 weeks early and a wife to a very brave husband Naoya (inoperable pancreatic cancer stage 4B).
Feel so blessed to have two brave and strong people in my life.
PS. This entry is an AUTO-scheduled posting from WordPress. Gotta love WP